The Azure
The Azure is Freeflow's best selling model because its the perfect hot tub for 4 people and it features a variety of fan favorite features, including spacious seating. This model has 19 jets, a waterfall, built-in ice bucket, and multi-color LED lights.
The rectangular shape is a fan-fave and it looks great in any backyard, especially with the customizable options available in the Azure Premier upgraded model.
As always, it's easy to set up a Freeflow in any backyard within minutes because of the plug-n-play technology. All you do is plug it into a standard 110v outlet and you're ready to start relaxing in warm water.
All Freeflow spas include a thermal locking cover.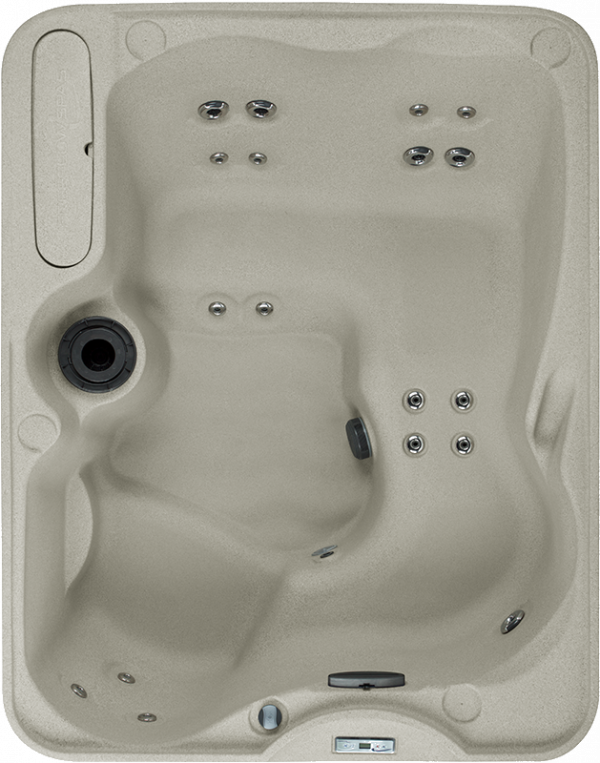 What's in a Freeflow Spa?