The Tristar
The Tristar is one of the smaller models that is perfect for a family of one or two. If you plan to use the hot tub for yourself or with a significant other, this is the perfect sized tub. The triangular shape makes it perfect for corners and small places on your deck or in your backyard. The dual captain seats also offers a spacious seating arrangement within the spa.
This model has 17 strategically placed jets, including wrist jets, which will leave you feeling relaxed and refreshed.
All Freeflow spas include a thermal locking cover.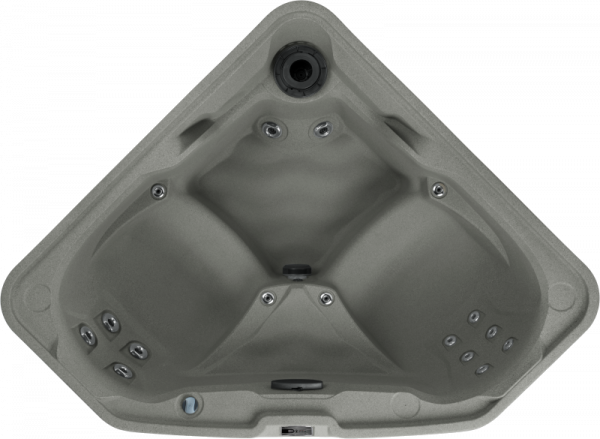 What's in a Freeflow Spa?