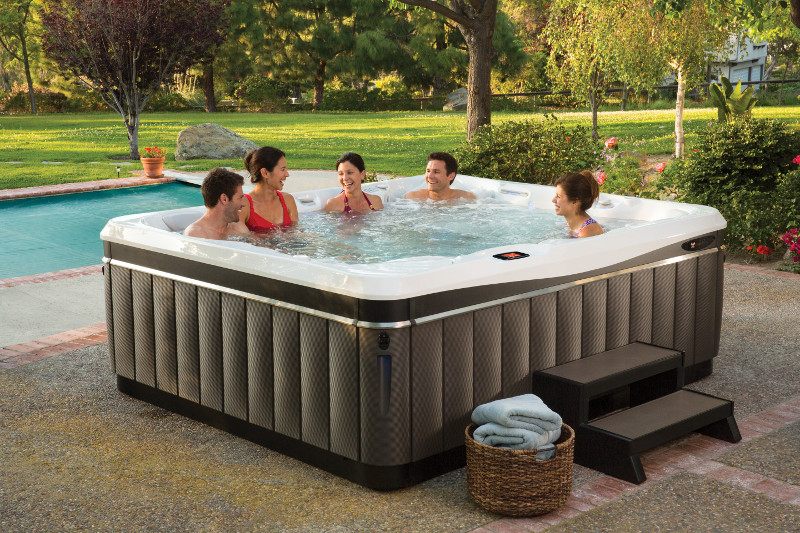 You may be considering buying a new spa this season so we wanted to put together a quick little guide to help you in your search.
Here are some things to think about when shopping for your new hot tub…
1.Spa Insulation
This first one we feel is the most important aspect of a good hot tub especially here in the north east. Full foam insulation is always our number one recommendation to customers looking for a new spa. Full foam gives you the best value for keeping the heat in your tub and saving you serious money when it comes to running your spa year round.
The other argument to be made for full foam insulation is support and structural integrity. There is a lot of flexible plumbing inside of a hot tub and full foam gives that plumbing support and keeps the plumbing from vibrating within the tub. Spa pumps can get up to 5hp when running on high speed and if the flexible pvc plumbing within the spa is not supported it can vibrate and over time possibly loosen up glue joints throughout the spa.
2.Wood or Composite frame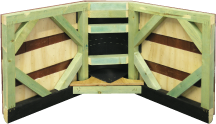 Over the last few years more and more spa manufactures are switching to composite frames for their spas. Most spas have always been made with pressure treated 2x4s. Although the pressure treated has held up well, the choice between wood and composite materials should be obvious. If your spa is made completely with composite man made materials you can be sure the spas frame will hold up over time, and when you are spending that kind of money on something you want it to last. Although some manufactures like Coleman spas utilize a sealed cabinet with a strong bottom armor tray and a solid cross braced 2×4 pressured treated frame to achieve excellent results.
3.Warranty Service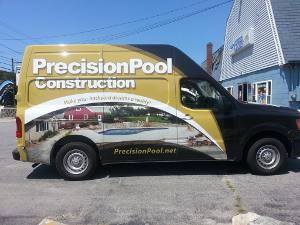 Beyond finding out the details of the spas warranty, like how many years, and what it covers, you should know who is going to be performing the warranty service. Is the dealer you are purchasing the spa from sending out their technicians or will you have to wait for a manufacturers technician to come from who knows where? I highly recommend buying from a dealer who performs their own service, this way you know who is coming to the house, you know they are local, and you know it will be done in a timely fashion. Precision Pool has a dedicated service manager that takes care of all hot tub service needs on-site.
4. Salt Water System Included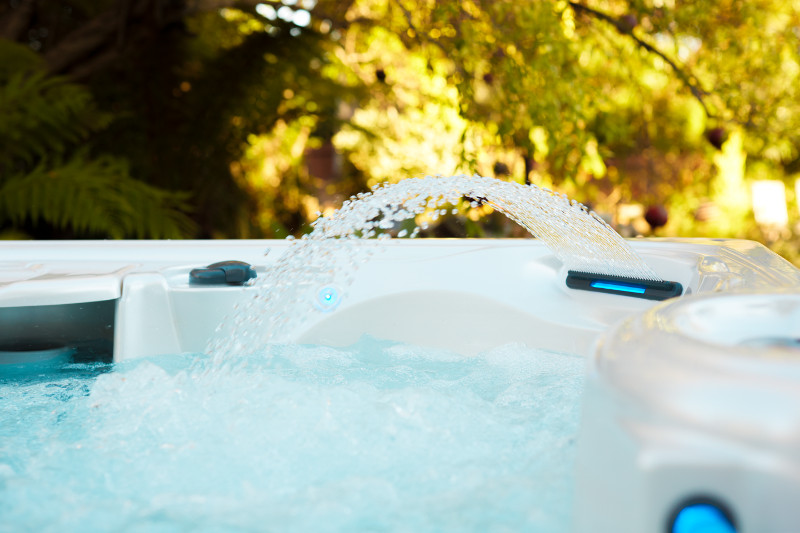 Until now, water care has been complicated, confusing and hard to manage. The FreshWater™ Salt System has revolutionized the hot tub industry by making water care simple and intuitive, so you can relax and experience the full wellness benefits that come from daily immersion in hot water from Caldera Spas, which we carry at our store.
Caldera Spas' unique and patented salt system automatically generates chlorine, keeping water clean and fresh. With the FreshWater Salt System, you'll enjoy: simple & intuitive water care, longer lasting, natural feeling water, and an easier way to hot tub with less maintenance.
The FreshWater Salt System sanitizes water by using a maintenance-free cartridge to generate chlorine from salt.  The cartridge is designed to last four months, and can be replaced in seconds from the bartop, without draining the spa or calling your dealer.
You don't have to worry about measuring chemicals! Simply set the chlorine level with the touch of a button.  The system will generate the proper amounts of chlorine automatically.
Easy-to-follow, on-screen instructions indicate when the system needs attention.  No guess work, just consistent, trouble-free operation.
The FreshWater Salt System uses fewer chemicals than traditional water care, reducing harsh odors for softer-feeling water that is gentler on eyes and skin.
5.Type of jets – More Jets Does Not Always Mean Better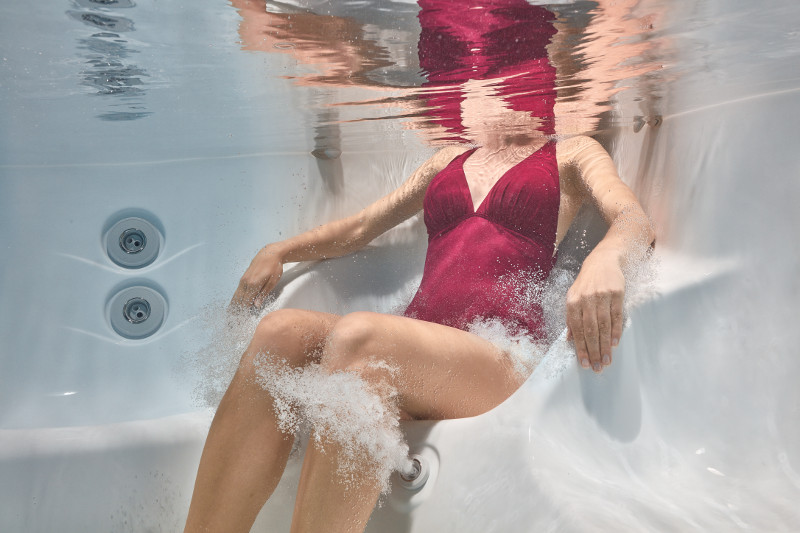 Notice how this says type of jets and not number of jets. Most people when shopping for a spa get set on buying a spa with the most jets and they overlook a lot of other important aspects of the spa they are buying. The best hot tubs in the industry don't have the most jets, they have the best jets. The top of the line tubs have their jets placed in specific spots to ensure the highest possible hydrotherapy effects.
You want most if not all of your jets to be adjustable, meaning you can control the flow of the individual jets from inside the tub. A lot of lower end tubs fill the spa with small non adjustable jets just so they can claim they have 100 jets in their tub. Good jets are full size, adjustable, and upgradeable, meaning you can pull the jet out and pop a new, different style jet in its place with ease.
The other thing we need to mention about spas with 50+ jets in them is pump size. The more plumbing you have in your spa the more back pressure and resistance you have which can slow down your jet flow. Tubs loaded with too many jets need huge pumps, 5-7hp to supply enough flow to all of those 90 jets, these pumps will end up costing you a lot more in electricity month to month. This is another thing you need to keep in mind if you are buying a tub based on the number of jets.
6.Does the spa fit your body?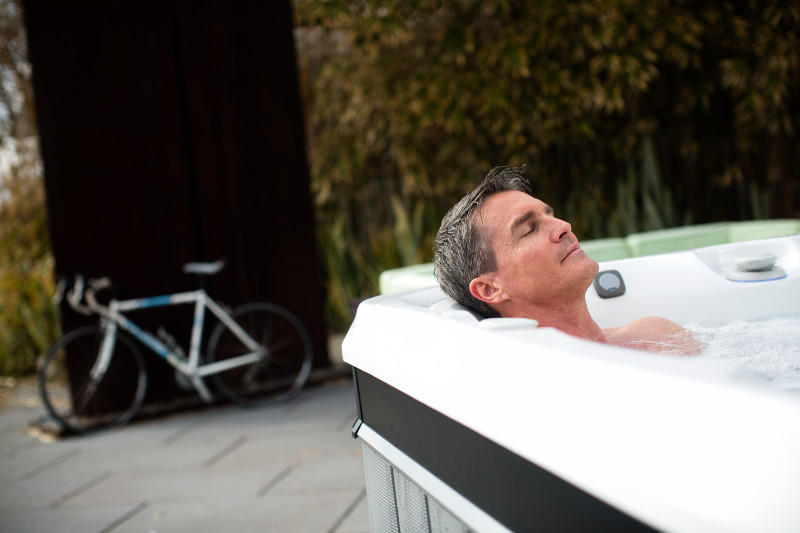 This comes down to try before you buy, make sure you get in the spa and make sure the seats actually work for you. This is especially true for spas with neck and shoulder jets, a lot of taller people can not fit under most neck jet setups in hot tubs. Also the lay down lounge seats might not fit you so get in the tub, full or not and make sure it is comfortable and is something you are going to want to relax in for years to come. Even if you can't wet test the tub make sure you at least get into a dry tub, sit in the seats and make sure the fit your body. See where the water level will be when you are in different seats, depending on your height.
7.Does the dealer have a local brick and mortar store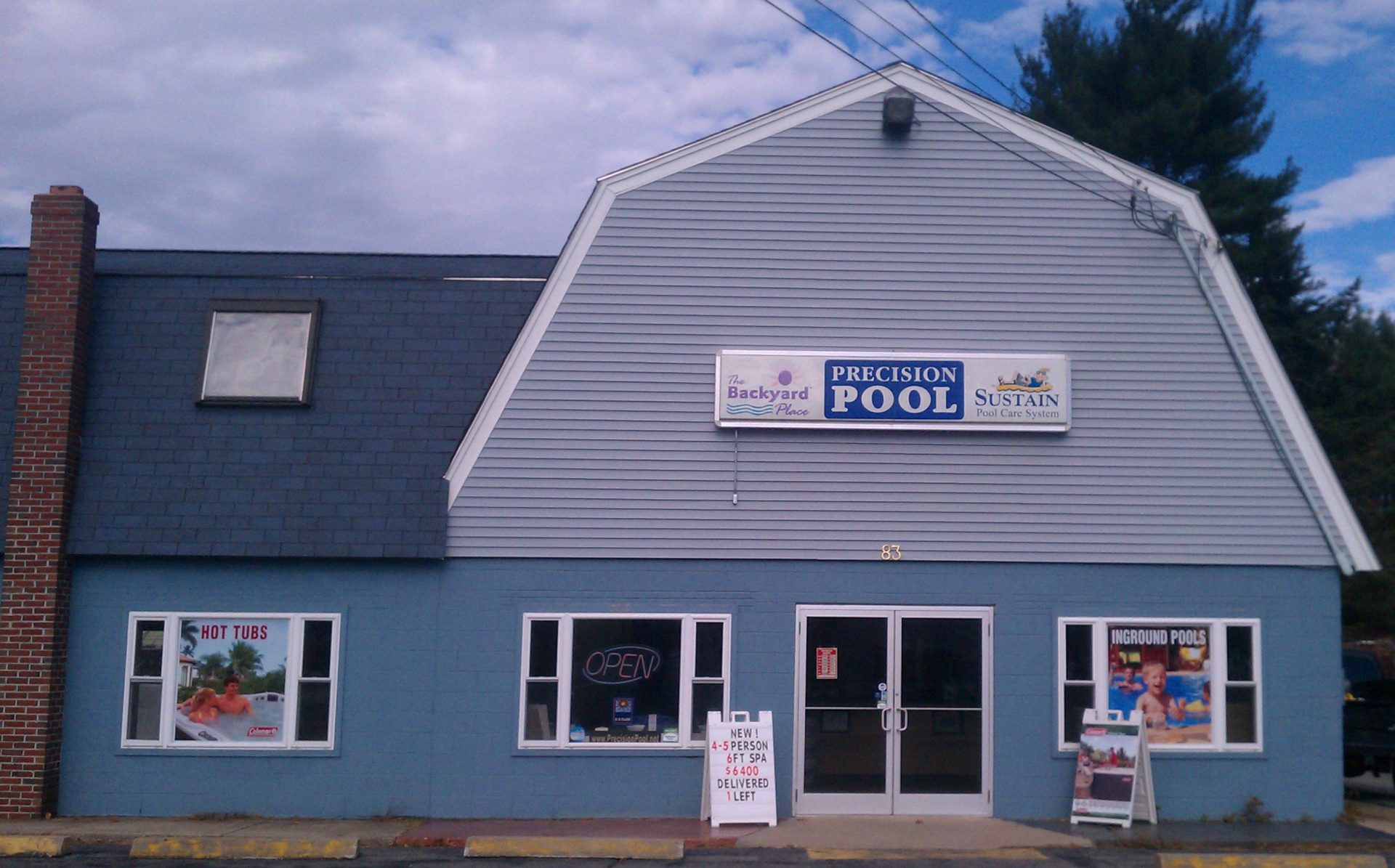 This is big question to ask if you are buying a tub at a fair, a home show or online. A lot of hot tubs these days are being sold at offsite events or online for inexpensive and it is important that you have a place you can visit after the purchase for chemicals, water test, and technical support. Having a local spa professional nearby to help you with your hot tub when you have questions will make your spa ownership more enjoyable. Yes you can buy chemicals online but who are you going to call when the water turns green or your jets stop working?
We hope this helps those of you out there looking for a new spa this year.
If you have any question about a purchase and are looking for some help contact our Sales Manager Jim at [email protected]. Also if you are in the Merrimac Valley, North Shore MA, or Seacoast NH area and are looking for a new tub, get in touch with us and we can tell you all about our Caldera, Marquis & Freeflow Spas line just follow this link to our hot tubs.
[fc id='22' align='center'][/fc]