Coleman Spa Features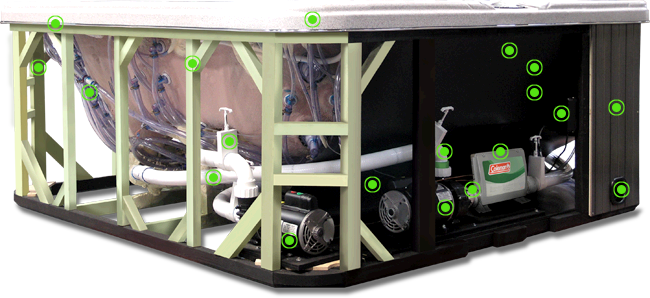 In part 1 of our Colman Spas overview we discussed form and styling of the new 2012 models, you know the fun stuff! In part 2 I want to get into the nitty-gritty of Coleman's spa technology that makes a great high end energy efficient hot tub.
If you have not read part 1 of this series please click here.
Coleman Spa Structure
A Sturdy Frame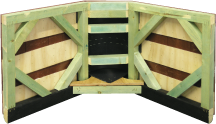 When you spend $6-$9,000 on a new spa you want it built to last of course. This is why making sure you hot tub's structure is solid and made of materials that can hold up to the elements. On a Coleman Spa it starts with the solid 2×4 pressure treated spa frame. Many low cost budget spas will use an untreated lumber in the hot tub, this is a good way to have a tub that falls apart in 5 years. The spa structure is properly cross beamed, and has full sized 2×4 struts that make it one of the strongest spa frames in the industry.
On top of the interior structure all of the spa cabinet panels are reinforced with pressure treated wood braces.
A Solid Shell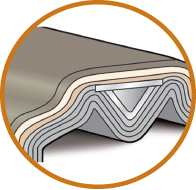 Coleman really dies their shells right, using a 7 layer patented laminate system the acrylic is molded and reinforced with steel and wood. This helps hold the acrylic molding up to the toughest tests. This on top of the thickest acrylic in the industry and 3 great shell colors makes the Coleman shell one of the best in the industry.
Energy Efficient Hot Tub Technology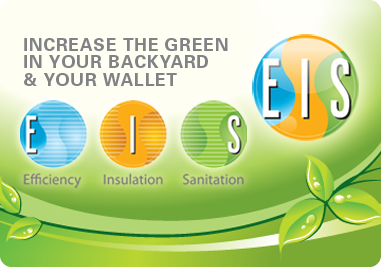 Generally when selling a spa I don't talk much about shell thickness or frame structure like I just did above, because basically all high end tubs are going to use a quality construction. What really separates hot tubs in the industry is how they handle the spa equipment ie: pumps, heaters, and filtration. If there is any spa tech-talk you should pay attention to it is in regards to those systems.
I was very pleased to see that Coleman uses high end Balboa control packs and top side controls, as well as Aqua-flo pumps. Being in the spa industry for 11 years these are components that are well built and durable.
Spa Insulation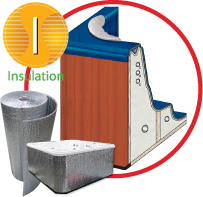 No matter what kind of equipment a spa has the number one question is, how much will it cost to run? The answer to that question starts with the spa insulation. Each Coleman spa uses a layer of spray foam insulation around the plumbing of the spa to help prevent heat loss out of the plumbing. Then each tub is wrapped a dense insulator blanket that covers the entire frame of the tub. This helps retain the heat inside the spa cabinet and inherently the spa itself.
Now most of the heat is trapped in by the spa cover, as heat rises having an extra thick 2lb. density foam cover is imperative for a hot tub in Massachusetts or New Hampshire. Each spa comes with this extra thick cover to lock in heat and save you money each month.
ECO friendly Spa Equipment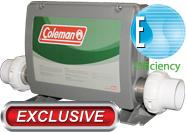 I briefly mentioned the spa equipment used in the Coleman's above but I really want to point out the technology used that keeps your operating costs down.
First we start with the spa pack and a heater Coleman uses the only 40/50 equipment pack in the industry which allows you to run a multiple pump system on a 40amp breaker instead of a 50amp breaker. This is huge for energy savings, as less amps = less $$!
The Pumps Add More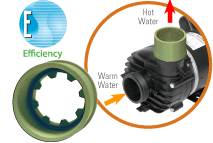 Something unique to Coleman that I have never seen before is using the flow through the jet pumps to help generate heat. They do this by placing a green baffled friction fitting on the output of the jet pump. As the water flow faces resistance from the baffle system it generates friction and friction equals heat which is transfer back into the spa whenever the jets are on. This extra heat generation takes pressure of the heater so it doesn't have to run as much to keep the temperature up.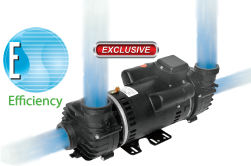 On one of the jet pumps in each spa Coleman has added yet another unique feature, the dual wet end. ON most spa pumps flow is only pushed out of one end on the pump, while the motor shaft spins freely on the other end un used. Coleman decided to harness the power of the pump shaft and attached a second impeller to the opposite end. This allows a single pump to act as 2 pumps. This helps to more evenly send flow to all the jets and power them equally without increasing energy costs
Coleman Spa Water Filtration and Sanitation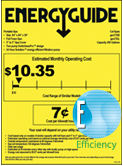 The Aqua-flo Circ Master circulation pump is one of the best and most widely used circulation pumps in the spa industry. Using a separate circulation pump to run the heat, filtration, and ozone sanitation helps keep costs way down when compared to tubs that us one of the jet pumps to run those systems. This allows the spa to circulate the water 24/7 while costing you no more than pennies a day.
The circ pump runs water through a 75 sq.ft filter that is more than enough to handle the biggest spas on the market. Using a single filter helps keep replacement costs down, as well as improved water turnover rate.
Last but no least comes the 24/7 ozone sanitation. I would never sell a high end spa without ozone, it is key to keeping spa water clean and clear. Ozone gas is injected after being produced by the corona discharge unit built into the spa. This means even when you are not there to add chlorine or shock to the spa it is constantly sanitizing itself automatically. The great thing about ozone is it allows you to keep the amount of chlorine and other spa chemicals much lower than spas that do not include this technology. By using less chemicals you also buy less chemicals which keeps operating and maintenance costs down.
As you can see Coleman provides all the high end features you'd expect from a top of the line hot tub. The eco-friendly equipment, thorough insulation, and unique technologies allow these spas to provide high end performance at lower cost of operation for the tough outdoor use of New England hot tubs.