Pool and Spa Facts, Stats, and Fun Stuff!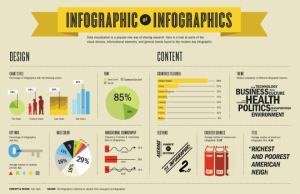 Courtesy of http://www.good.is/infographics
A current trend in the internet marketing community is infographic creation. These crazy cool web 2.0 graphics are fun ways for publishers to share what could be seen as boring yet useful statistics in a fun and interesting way. I have been researching information to make my own swimming pool or hot tub infographic but I am starting to think it may not be in my talent base, because the people making these things are SUPER TALENTED!
Thats why today I decided to show off what I think are 10 of the best swimming pool and or spa infographic creations that I have found throughout the web, (mostly on Pinterest). So lets go ahead and see cool stats await us below.
Make sure to click on the image to get a larger view and browse all infographics in an image gallery.
#1– The Anatomy of Spa – From Pool Supply World
This first graphic isn't really about stats but is a great way for home owners to see and understand how a standard hot tub works and is built. If the guy at your local pool store seems like he is talking a different language this little image may help you out a lot.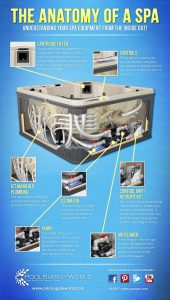 Source: Pool Supply World
#2 – Pool Safety and Drowning Statistics
This graphic should be plastered on ever pool website and pool store it is great. There is nothing more important than pool safety and for my first 'stats based' image I had to devote it to drowning statistics from Perey Law in Seattle. Some of these numbers are jaw dropping but it really makes your think about your child's safety around the pool.
Source: Perey Law
#3 – Yoga Poses For Your Hot Tub
Yup you heard that correctly yoga in a hot tub. I do not know much of the practice but our friend Matt over at Swimuniversity has put together this really interesting graphic to show you how to get in your yoga while enjoying great hot water hydrotherapy.
Source: Swimuniversity.com
#4 – Cost of Owning A Hot Tub Vs. Everything Else!
From the hot tub industries best marketer Clay Norman over at Bullfrog Spas comes a great image detailing the cost of spa ownership vs. other common athletic or wellness therapy options. The average high end spa warranty period is 5 years and thus BF Spas uses this timeline for an accurate and surprising comparison.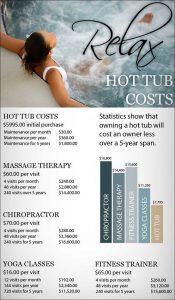 Source: Bullfrog Spas
#5 – Cool Swimming Pool Trivia
We all like some good trivia facts and fixr.com gives us a really interesting ingographic on swimming pool tria. It has a bunch of 'did you know?' type facts. Check it out and be…that guy at the next party!
Source: Fixr.com
So there are my top 5 pool and spa infographics from around the industry, hopefully you got some good information from them and if you have any other cool graphics mixed with stats you would like to share post in the comments below.